The Quad: A New Big East Is a Better Big East
While the Obama administration
google sniper
set
to
release its 2012 budget
google sniper review
Monday, Congress still
has
not approved a
final 2011 budget
for the military. Now the Pentagon is warning
that it faces a crisis situation.
When Thomas
E.
Perez took
over
the Justice Department's Civil Rights Division in October, he
found an office that was
a
shadow of its historic self.Each spring, huge patches
of
phytoplankton bloom in the
oceans,
turning cold, blue waters into teeming green pools of microbial life.
This ocean "greening," which
can
be
seen from space, mirrors the springtime thaw on land. But
while
spring arrives gradually on land, with a few blades here and some buds there, the oceans bloom seemingly overnight."If
you go and look in the ocean and try to sample in deep winter, there's little phytoplankton," says Raffaele Ferrari, the
Breene
M.
Kerr Professor of Oceanography in
MIT's
Department of Earth, Atmospheric and Planetary Sciences. "It's like
going
into a desert. And then all of a sudden you have this bloom explosion, and it's like a jungle.
There is an ongoing debate as to what triggers the bloom onset."Ferrari and John Taylor, a former postdoc at MIT and now a lecturer in oceanography at the University of Cambridge in the U.K., have identified where blooms are most
likely
to start. The team found that phytoplankton grow up along ocean fronts, at the boundaries between cold and warm currents.
This explains why the ocean does not turn green everywhere at once, but rather
develops
green streaks that track fronts.
Through
numerical
simulations, Ferrari and Taylor found that at
these
fronts, warm water slides over cold, denser water, creating a hospitable environment for microorganisms.
The findings, published online last week in
Geophysical Research
Letters,
may help scientists predict
where blooms
will spring up.Knowing how and where blooms occur may help scientists gauge an ocean's productivity from year to year.
The tiny microorganisms collectively known as phytoplankton are the foundation of the marine food web and account for half of the world's photosynthetic activity, consuming carbon dioxide and sunlight to produce energy.Eric
D'Asaro, a professor of oceanography at the University of Washington, says predicting phytoplankton blooms may
help
determine the amount of carbon dioxide taken up and
stored
by the oceans."Phytoplankton … take carbon dioxide out of the atmosphere, including the extra carbon
dioxide
that we have put there," says D'Asaro, who was not involved in the research. "A fraction of this organic carbon then
sinks
to deeper depths in
the
ocean, thereby
removing it from the atmosphere and reducing the amount of greenhouse warming."Ferrari
and Taylor say
their findings suggest that ocean fronts are hotspots for phytoplankton growth and may be "crucial players" in the global carbon cycle.Seeing the
lightSince
phytoplankton depend on sunlight to grow, they
need to
stay within 10 to 100 meters of
the
surface,
in the euphotic layer
where
sunlight can easily penetrate.
However, in winter, intense cooling by atmospheric storms causes the surface waters to increase in density
and
sink.
The sinking waters suck organisms down deep into the ocean, away from
sustaining
light.Within
this
"mixed layer" churned by
cooling,
organisms die
off
and eventually sink into the ocean abyss.
In
the winter,
the
ocean's mixed layer runs deep, creating a "desert" with very little signs of life. "Life on earth depends on light," Ferrari says, "and phytoplankton do
not see much light in winter."Ferrari and Taylor recently published a paper in Limnology and Oceanography where they identified a physical explanation for the onset of biological blooms. The
team found
that in late winter, when harsh atmospheric cooling gives way to springtime
warming,
mixing in the ocean subsides. Using numerical simulations, the researchers showed that decreased cooling turns the ocean's mixed layer into a quiet environment, the top of which has sufficient light to host microbial growth.The
team then proposed that phytoplankton blooms start
at
fronts,
because
fronts substantially reduce mixing in the upper ocean. Hence, they reasoned, phytoplankton find
hospitable
conditions
at fronts — even in winter, when cooling has not yet subsided. They reasoned that the overall warming of the ocean in spring encourages phytoplankton
to
grow beyond a
front's
boundaries, into large, sprawling blooms.D'Asaro
says the team's findings present a compelling mechanism for ocean blooms.
However, he adds that to fully understand the causes
of
ocean greening,
one
has to consider biology along with physics."In
particular, [blooms depend on] the presence or absence of planktonic animals that could
rapidly
eat the phytoplankton as they grow," D'Asaro says.
"It's
like a meadow — the grass will not grow tall in the spring if there are a
lot
of cows in the meadow."Ferrari plans to test the theory next year off the
coast
of Ireland.
He hopes to deploy gliders, autonomous vehicles that will go up and down a water column for a year, monitoring temperature, salinity, chlorophyll and light penetration. He also plans to deploy a meteorological buoy to
track
surface fluxes of heat
and winds."We're going to be able to predict according to this argument where the blooms occur, and the gliders will tell us whether our prediction is right," Ferrari says. "We think it's a pretty general principle that must hold." Dr. Paul W.
Juodawlkis, assistant leader of
the
Electro-optical Materials and Devices Group at MIT
Lincoln
Laboratory, was
elevated to
the rank of Fellow
of the Optical Society (OSA) last month.
He was recognized for his "significant contributions to optically sampled analog-to-digital conversion and the development of the slab-coupled optical waveguide amplifier."
The Optical Society, originally called the Optical Society of America, was founded in 1916 to expand and disseminate knowledge of optics and to promote collaboration among investigators, designers and users of optical systems. This international association is the leading professional society of optics and photonics, and its membership of more than 18,000 includes optics and photonics
scientists,
engineers,
educators and business leaders.At Lincoln Laboratory, Juodawlkis's
research
and leadership efforts since 1999 have been focused on the development of
optical
sampling
techniques for
photonic
analog-to-digital converters, quantum-well electrorefractive modulators, high-power waveguide photodiodes, and high-power semiconductor optical amplifiers and their application in mode-locked lasers and narrow-linewidth external-cavity
lasers.

From 1988
to
1993, he served as a radar systems engineer on a multisensor airborne
test
bed program in the
Tactical
Defense Systems Group at the Laboratory.
Between 1993
and
1999,
he was a member of the Ultrafast Optical Communications Laboratory at the Georgia Institute of Technology.Juodawlkis
has authored or co-authored more than 100 peer-reviewed journal and conference publications. A senior member of the Institute of Electrical and Electronics Engineers
(IEEE),
he is very active in the IEEE Photonics Society. He has served as chair of the IEEE Photonics Society Technical Committee
on Microwave Photonics (2003–2006) and as a member of various technical committees for other Photonics
Society
conferences.
Currently, he is completing a three-year term as an elected member of the IEEE Photonics Society's Board of Governors and is a Technical Steering Committee member of the
Society's
Boston Chapter. Juodawlkis served as general co-chair of the 2012 Conference on Lasers and
Electro-Optics
(CLEO) and
as program
co-chair of the 2010 CLEO.
At the plenary session of this year's
CLEO
in
June, he will be recognized as a 2013 Fellow. He holds a BS degree from Michigan Technological University, an MS degree from Purdue University, and a PhD degree from the Georgia Institute of Technology,
all in
electrical
engineering. The Making of the English
Working
Class is 50 this year, yet it is
still
widely revered as a canonical work of social
historyFifty
years ago, an obscure historian working in the extra-mural department at the University of Leeds delivered a manuscript, overdue and over-length, to Victor Gollancz – a publishing house then specialising
in
socialist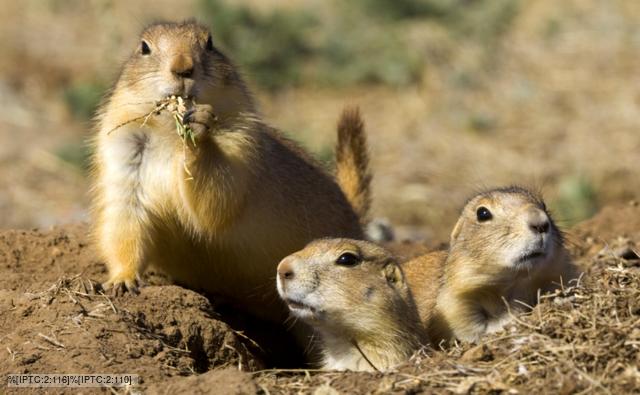 and
internationalist
non-fiction. No one could have foreseen the book's reception.
EP
Thompson's The Making of the English Working Class became a runaway commercial and critical success. The demand for this 800-page doorstop was nothing short
of
remarkable. In 1968, Pelican Books bought the rights to The Making and published a revised version as the 1,000th book on their list.
In less than
a decade,
it had gone through a further five reprints.
Fifty years on, it is still in print, widely revered as a canonical
work
of social history.It was not Thompson's first book.
A history of William Morris had appeared in 1955, and had been met with the indifference that is the
fate
of most academic monographs.
After The Making came Whigs & Hunters, a book on the Black Acts – the notorious Georgian legislation that
criminalised
not only the killing
of
deer, but also any suspicious activity that might hint at the intention to kill deer. This was followed by a series of colourful essays on diverse themes, including time and industrial
capitalism,
food
riots, and wife sales (yes, in
the 18th century men really did
take
their
wives to
market and "sell" them). Time and again, Thompson proved himself capable of taking on new topics and revisiting
old
ones in new ways, creating a body of work that was original and hugely influential.And yet Thompson was never a conventional historian. His many years at Leeds were spent not in the history department,
but
in adult education. His tenure at the newly created University of Warwick was brief: he
resigned
just
six years after taking up the post, disgusted at the commercial turn it was taking. Ever the man of letters,
his
resignation was accompanied by a lengthy
pamphlet
outlining
his intellectual objections. The rest of his life was devoted to a range of political causes. Thompson was an active member of the Communist party in the 40s and 50s, and founder of the Communist Party
Historians
Group in 1946.
He was part of the mass exodus from the party in the 1950s following the Soviet invasion of Hungary, but remained closely allied with a
range
of
leftwing
movements.
By the end of the 1970s, Thompson was playing a key role, as both tireless organiser and intellectual figurehead,
in
the nascent peace
movement,
a
cause to which he remained devoted until
his
death in 1993. It was a life of activism no less than
of
scholarship.But towering above it all remains The
Making,
with its preface so memorably declaring the book's intention "to rescue the poor stockinger, the Luddite cropper, the 'obsolete' hand-loom weaver, the 'Utopian' artisan, and even the deluded follower of Joanna Southcott, from the enormous
condescension
of posterity".
The book's mythic status should not distract us from the raw originality of the work. In 1963,
weavers and artisans were not the stuff of history books. Pioneering social historians had
been
studying working people since the early 20th
century, but
the focus remained squarely on the tangible, the
measurable,
the
"significant" – wages, living conditions, unions, strikes, Chartists. Thompson touched on the trade unions and
the real wage, of course, but most of his
book
was
devoted
to something that he referred to as "experience".
Through a patient and extensive examination
of
local as well as national archives, Thompson had uncovered details about workshop customs and
rituals, failed conspiracies, threatening letters, popular songs, and union club cards.
He took what others had
regarded
as scraps from the archive and interrogated them for what they told us about
the
beliefs
and aims of those who were not on the winning side. Here, then, was a book that rambled over aspects of human experience that had never before had their historian.
And
the timing of its appearance could scarcely have been more fortunate. The 1960s saw unprecedented upheaval and expansion in the university sector, with the creation of new universities filled with lecturers and students whose
families had not traditionally had access to the privileged world of higher education. Little wonder, then, that so many felt a natural affinity with Thompson's outsiders and underdogs.And
there
was
something
more.
Running through The
Making
was a searing anger about economic exploitation and a robust commentary on his capitalist times.
Thompson rejected the notion that capitalism was
inherently
superior to the alternative model of economic organisation it replaced.
He refused to accept that artisans had become obsolete, or that their
distress was a
painful
but necessary adjustment to the market economy. It was an argument that resonated widely in the 1960s, when Marxist intellectuals could still believe
that a realistic
alternative
to capitalism existed, could still
argue
that
"true" Marxism hadn't been tried properly.Appearing
in the heyday of
Marxist
scholarship, The Making's political
framework
lay at the heart of the book's success. Perhaps its greatest achievement, however, is how it has managed to weather Marxism's subsequent fall from
academic
grace.
By the 1980s, Marxist history no longer held
a
significant place in
academic history departments. It has been on the
defensive
ever
since. Surveying
the literary spat
between
Thompson
and the Polish philosopher, Leszek Kołakowski – who,
after years of living under Communism, had
had
the temerity to desert the Marxist banner – Tony Judt observed: "No one who
reads it will ever take EP
Thompson
seriously again." And yet
we
do
still
take Thompson seriously. More than
any
of his books, The Making continues to delight and inspire new readers. Of course, Thompson's scholarship was partial and
driven by his politics. But the originality, vigour and iconoclasm
of
his book make certain that it will endure.• Emma Griffin's Liberty's Dawn: A People's History of the Industrial Revolution will be published by Yale later this month.•
This article
was
amended on
6
March 2013. The original said Stalin invaded Hungary. This has been corrected.SocietyHistoryPoliticsSocial historyguardian.co.uk © 2013 Guardian News and Media Limited or its affiliated companies.
All
rights reserved.
| Use of this content is subject to our Terms & Conditions | More Feeds A deal with Nielsen will allow ABC to measure viewing whether on television or online.
Corey Perry is following
Ryan
Getzlaf's lead yet again, sticking
with the Anaheim Ducks
for
the long term. AL-RAM, WEST BANK - When
the
game was finally over, after
extra
time and penalty kicks, the Palestinian squad had lost to Thailand. But the Palestinian national team's first official soccer match on home turf Wednesday gave thousands of raucous fans who braved a cold and rain-lashed night a